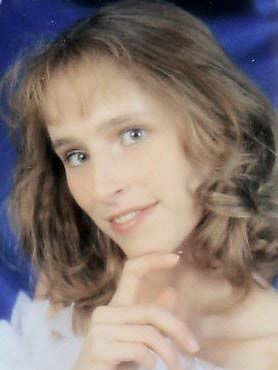 YOLANDA BINDICS
Q. Can you tell me a bit about Yolanda, what kind of person she is.
Yolanda is a very sweet mother, sister, daughter, aunt and friend. Yolanda is the youngest of eleven children with four of her own and is very close to her family and children. Her children mean the world to her. Yolanda can be a very vibrant outgoing woman who cared about the people around her. She always seemed to have a smile even at the worst of times.
I believe that while Yolanda is a strong person she is too trusting of people and this trust may have put her in harms way. She was so willing to love all and trust all that I believe this could have been her downfall. She was able to trust and fall in love with men too easily, men who she thought felt the same way about her.
Don't get me wrong, she definitely wasn't lacking of morals, she really truly believed that she was in love. Yolanda, like most women, made mistakes. She may have had quite a few boyfriends but she had romantic relationships with each one at different times. It was her love to love that brought her four beautiful children into this world.
Q. How long have you and Yolanda been friends and how did you meet?
We met as young teenagers about 13 years ago. We lived in the same building so naturally we hung out together. In fact, there were several of us that hung out and nothing could separate us, we were the typical "Brat Pack". We all did everything together and basically grew up together. I have many fond memories of those teenage years.
Q. Yolanda has children. Can you tell us about her children?
Yolanda has four wonderful daughters. Her oldest, Katelyn is only 8 years old. Courtney is 5, Allison is 3, and her baby, Emily, is 18 months old. Emily is such a cute little girl with the curliest locks that I have ever seen. Emily started walking on her own shortly after her mother vanished. It so sad that a mother had to miss such an important milestone. Courtney is just so adorable and funny; she can say the most amusing things. Courtney started Kindergarten this year, yet another important event missed. Allison is probably like most 3 year olds, getting into everything and anything. Katelyn her oldest is the cheerleader, always dancing, always has a story to share and is the most outgoing 8-year-old I know.
Q. How are the children coping with mom being gone.
The two youngest girls, Allison and Emily, I believe are too young to realize that something is terribly wrong. Unfortunately they are at such a young and crucial age, that I believe unlike the older girls they will not have any memories of their mother. Courtney has asked repeatedly, "Where's Mommy? When is she coming home?" I can't imagine, or don't want to imagine what is going on in that poor girl's head. Katelyn is old enough to know that she may never see mommy again. She is the one that has to deal with rude questions or remarks from other children at school. She is the only with the most memories and now the most worries. Although she shows a brave face, I believe she is suffering terribly. I just pray that there will be no long-term damage to her psyche.
Q. Are they all able to stay together or has Yolanda being gone meant that they are having to be split up?
Because the girls have different fathers, the girls have been separated from each other, causing more heartache among these poor girls. Three of the girls are living with their fathers and the youngest is with one of Yolanda's Sisters. These girls not only do not have their mother, but they don't have each other as well, when they need each other the most! They lost everything, their mother, their home and each other.
Q. Are they angry?
I would think that they are angry. They've been ripped away from everything that they have ever known and trusted. I pray that they do not blame themselves or their mother and one-day come to peace.
Q. Do they talk about mommy being gone?
I think that as time passes there may be less talk of mommy. I believe they are trying to push the "hurt" out and quite possibly feel that if they don't mention the "hurt' it won't feel so bad.
Q. Is there something that we can do for them?
These children will need all the love and understanding they can get. They need to be aware that they are loved and that they did nothing wrong. It is not their fault and life will go on. They need keep their mother in their hearts always, and never, ever forget.
Q Do you think law enforcement is doing all they can to find Yolanda?
I'm not sure what to think about our local law enforcement. We've been on many searches with no help and given many tips with no answers. I would truly like to see more cooperation and understanding from our local law enforcement. They did not take Yolanda's disappearance seriously until it was probably to late. They considered her to have just run off. It wasn't till we pushed and fought and brought in the media that they started thinking otherwise. Although what seems to be lacking in support, I am very hopeful that they are still working hard at finding Yolanda. It's very possible that they are working behind the scenes as to not leak important information. I would like to believe they know what happened and that they working hard to gain proof positive evidence. I just hope this will be soon because we all need closure of some sort!
Q. Do you have any theories as to what happened to her?
My theory is that she fell for the wrong guy and was torn between "love" and doing the right thing. I think she may have chosen a path to possibly better her life and her children's lives, but it was too late. I think that possibly this "wrong guy" did not like what she had to say and got crazy with jealousy.
Q. You have done a website, do mass emailings, publicize searches and vigils. What a wonderful thing it is you are doing for your friend!! Is there anything that Child Seek can do to help you?
I send out mass emails regularly to a lot of people, even total strangers and to the media agencies. I receive many hits on the site dedicated to Yolanda not only across state lines but as well as country lines and even across seas. I use the site and the mass emails to inform people of new information regarding this case. It has made awareness to many people that this terrible tragedy could happen to any one of us. Many strangers are praying for the safe return of Yolanda. I'm so grateful to all those strangers out there who truly genuinely care. The site and all the emails have brought so many together.
Q. Thank you for doing this interview about your friend. How has her just disappearing affected you and your relationships with others?
I have learned not to take people for granted because I could wake up one morning to find that they are gone. My children will know that I love them and I will cherish everyday with them. My worst fear is for them to go through what Yolanda's children are going through. As Christmas comes and I sit by the tree watching my children open their presents I will think of what Yolanda is missing. No amount of presents will make their mother come back.
Q. Is there anything that you need in terms of support?
I'm grateful for all the prayers and support we have received. I just ask everyone to remember Yolanda and her children and to never give up the faith and hope that she will return home.
Q. Again, thank you for doing this interview! Is there anything else that you would like to say about or to your friend?
Yolanda, you are missed by all, terribly. If you could only know the love and support that you have from so many people, not only from your loved ones but also from total strangers. So many have come out to wish you well and to help you find your way home. I pray that one day you can look back and read this and put the past behind you. I pray that you find your way home soon. Yolanda you are loved by us all and we will never give up on you!
For more information about Yolanda please visit
Yolanda's Child Seek Forum
or you can visit
Her Website.
Also be sure and check out the
video
created by Jim Viola.